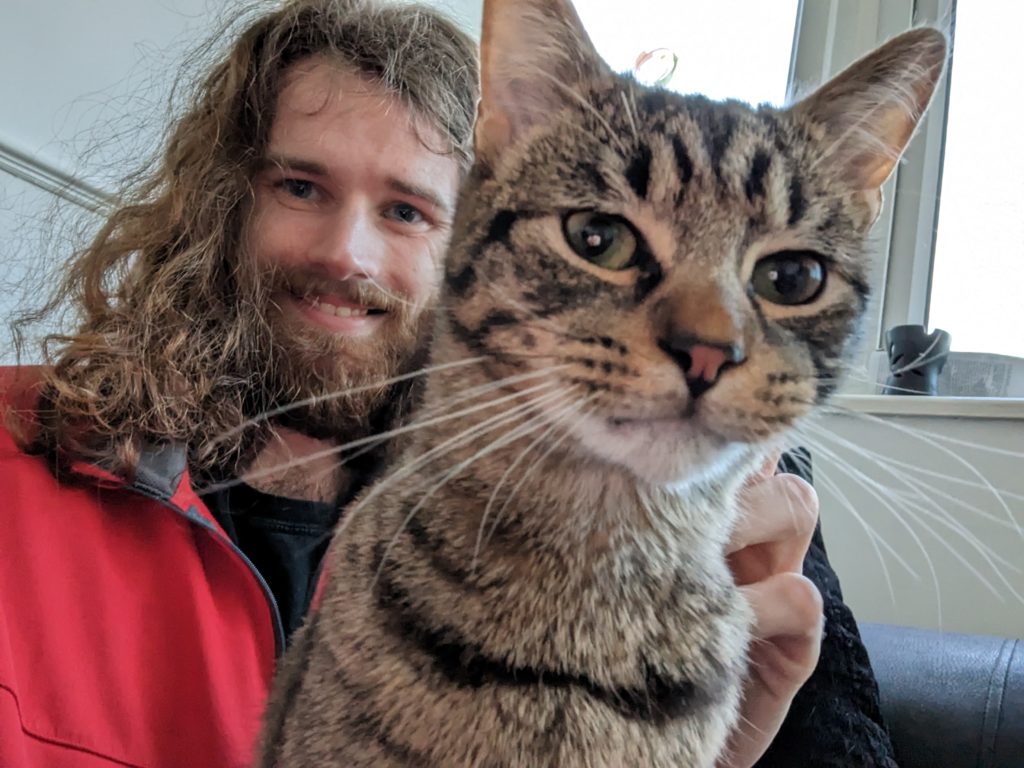 Meet Dylan (and his gorgeous kitten Bilbo 🐈‍⬛)
Dylan has been with The Limecrete Company since October 2018 and is our Office Manager. He is our very own Tech King and is responsible for the accounts, making the quotes and along with Sarah, any technical assistance you may require! He is extremely helpful, thoughtful and has a big heart!
Dylan is very accomplished, and as well as working for us, he is studying accountancy and learning to play the guitar. He has a real zest for life and loves to go and watch music and theatre performances and enjoys climbing when he has the time.