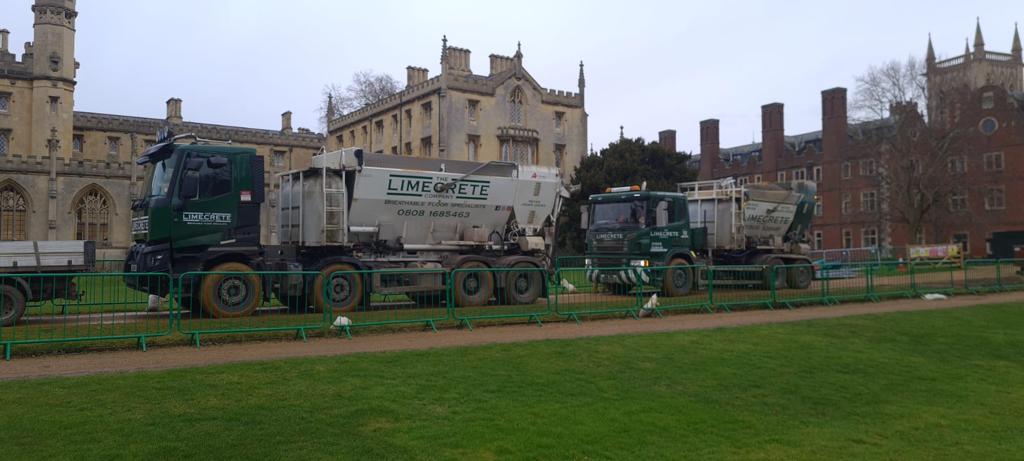 1. We have 2! sally Scania and Ronnie Renault. They are driven by our amazing and experienced drivers Richard and Peter.
2. They mix the correct ratios of lime and aggregate – no person forgetting how many buckets of material they have loaded in!
3. Limecrete ingredients are forced through an auger to combine them – this stops the lime balling together as can happen in a conventional drum mixer, reducing mixing time and ensuring consistency.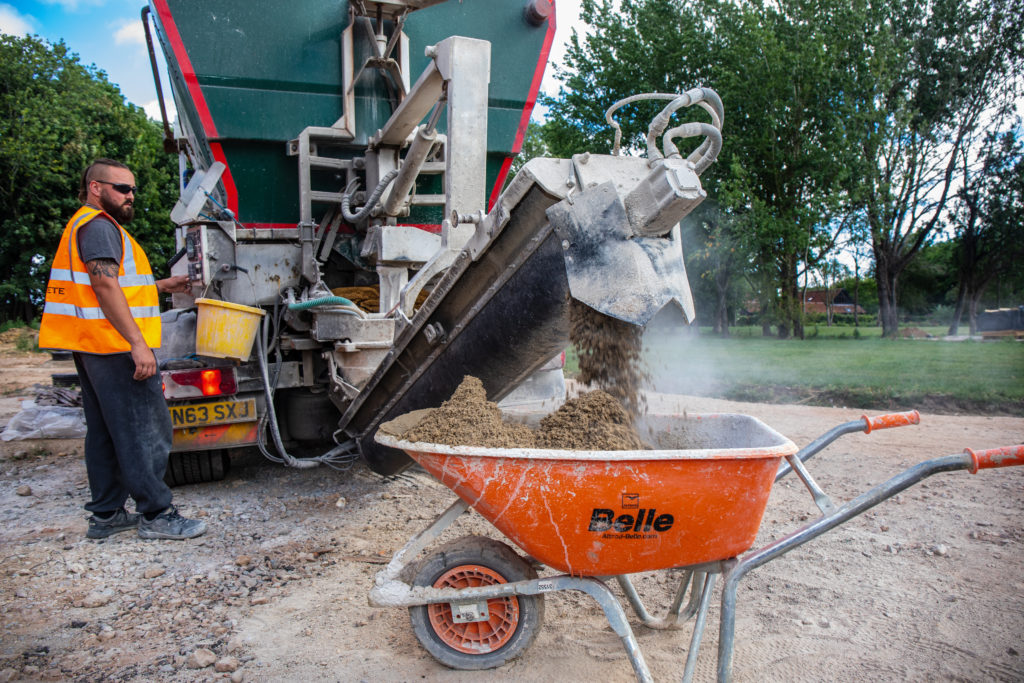 4. We travel all over Great Britain mixing limecrete for our team to lay or for others who are laying it themselves!
5. Reduced waste and mess on site – as the lorries mix as they go, there is no need to over order.