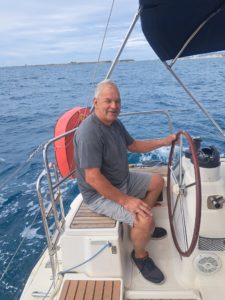 Richard is our extremely hardworking, funny and positive lorry driver! Richard is a walking encyclopedia of UK road knowledge as well as being able to perform magic with manoeuvring the lorry into many a tight space!
Richard always goes above and beyond for us and the customers. He is a family man who enjoys supporting his grandchildren in their sporting and other endeavours.
Richard is a keen Javelin dingy sailor and just enjoyed the new experience of a "big boat" sailing trip around the Greek Islands.
He is also a keen gardener and likes to help out in the local community ❤️