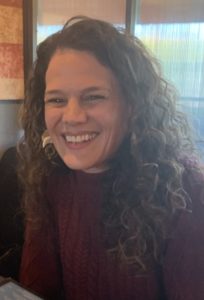 Sarah Woodger is our Director of Operations, our company Mum, and our style queen 👑
Sarah has worked with The Limecrete Company since March 2015 and is incredibly enthusiastic, passionate, and knowledgeable about Limecrete Flooring and its benefits.
She is logical, forward thinking, creative and runs our company with integrity and authenticity.
Sarah is always willing to answer any questions or queries people may have, and runs our online CPD sessions.
Outside of work, Sarah's interests include, spending time with her friends and family, collecting vintage clothing, music, dancing and playing scrabble.